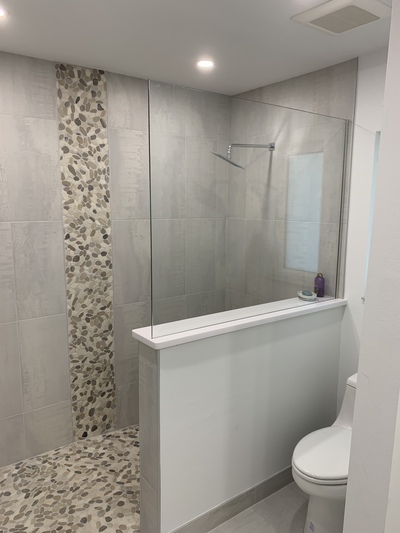 Bathroom Remodel Services
Bathroom remodels and renovations are a great way to give your home a fresh look. Whether you want to install a new sink, build a bigger shower or install an elegant tile floor, Bishop Construction Services can help!
The bathroom is one of the most used rooms in the house which means remodeling yours is a big – and inconvenient – project! Working with us will give you peace of mind that your property is in good hands, on time and on budget. From new plumbing to modern tiled showers, tub, toilet and vanity, we will have your old and outdated bathroom up to modern standards in no time.
Contact Bishop Construction Services and get the bathroom you deserve.
Contact Us