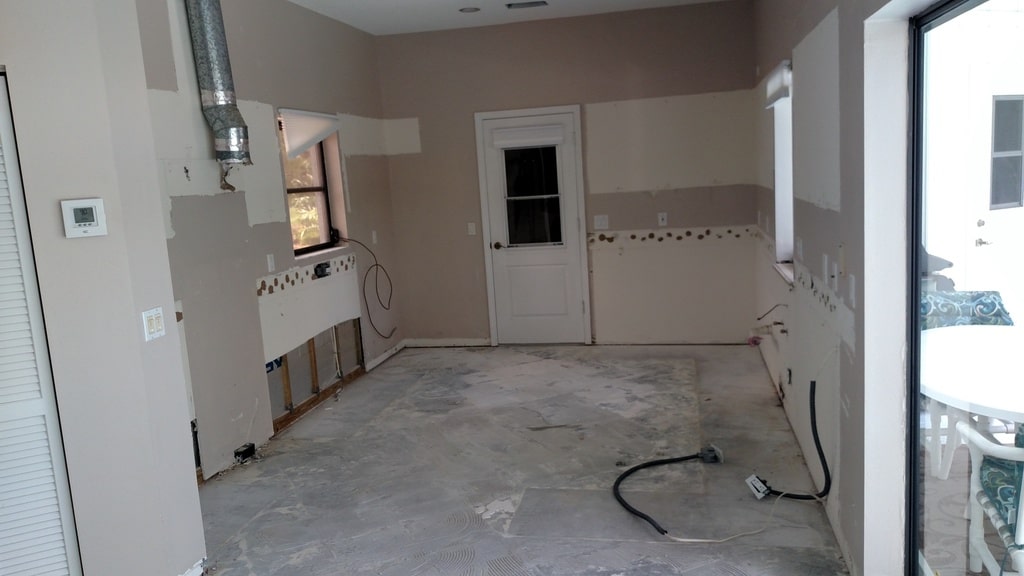 Can you live through a whole home remodel?
Buying a new home is exciting. Often times home buyers see the potential in a home and decide that with a renovation the property will become their dream home. When making a decision to do a total home remodel it is important to answer two very important questions. #1 Can I live in a construction zone 24/7? and #2 How long can I live in a construction zone 24/7? While these questions may seem silly, they are important to consider.
At Bishop Construction we take the time to have honest conversations with our clients. We give realistic times lines we are committed to sticking to and we also give realistic expectations of living in a construction zone. By day 3 of a project, your home could be unrecognizable and you may be limited to a sink in the garage for water. While working to make your house your dream home, living through a total home remodel could be a nightmare for some.
The demolition process of a total home remodel can be dusty, dirty, and noisy. You may be without use of major appliances and plumbing for an extended period of time depending on the project. At Bishop Construction we specialize in total home remodels for those who those who reside in the North part of the year. They hand their keys to us and return in a few months to a completely remodeled home. For many this is the ideal situation; while their dream home is a work in progress, they are living comfortable away from the construction until completion. We treat your home as if it was our own and are committed to hitting all construction deadlines. If you are thinking about a total home remodel, give us a call to have an honest conversation and we guarantee you honesty and excellence.
WHAT CAN WE HELP YOU WITH?