Delays Today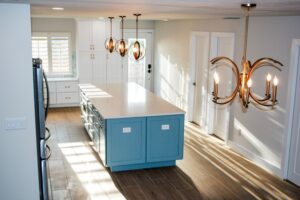 When discussing construction, many people are likely to bring up how long it takes to complete it. People on the outside will complain of road closures and personal projects that have been going on for months, and industry insiders will have plenty of stories about delays and postponements.
The fact is that construction delays, however common, are expensive and frustrating for everyone involved. And there are many reasons for these delays to occur, some predictable and avoidable while others are not. Let's break down common construction delays you may face today.
1) Approvals
Everyone hates waiting, especially when there's nothing you can do to speed things along. There can be a long wait for permits, approvals, and contracts while the proper channels approve and sign off on everything. Permits and approvals are a massive consideration in planning a construction project.
It is crucial in a project's early steps to get all the clerical work in order. The earlier applications are completed, the more smoothly construction will go later. Good project management and planning can cut down significantly on delays stemming from permits and approvals.
2) Shortages
Maybe it's labor, or perhaps materials. The fact is that when times are turbulent, shortages can rear their ugly face. Projects can have excellent planning but fall apart when there wasn't labor allocated correctly, or lumber can't be sourced for the project.
Luckily most construction companies are improving their HR solutions. While the possibility of a labor shortage should be considered while planning a project, it is another factor made manageable with good planning and communication.
Material shortages can be harder, as they appear abruptly for a multitude of reasons. Even a great project manager can be caught off guard by a price escalation or a supply-chain breakdown. When a material shortage does occur, stay flexible and talk out all your options with the project manager or construction company. Usually, a solution can be found that mitigates time lost.
3) Budget Miscalculations
As stated in the last entry, variables such as price escalations aren't unheard of. Subcontractors change rates or contracts, material delivery costs vary, and other monetary challenges may appear.
Taking the time to consider possible hiccups and delays while budgeting out your project will save you time later. Monitoring your project's progress, expenditure, and budget can also keep you on top of budgetary issues.
4) Acts of God
If someone could control the weather, they could very likely control the world with it. The truth is that weather and other things totally out of our control can significantly hinder a construction project. Ensure that your project is planned around seasonal weather and that you have proper insurance and a plan for any abrupt work stoppages.
Conclusions
The main takeaway of all this should be that planning is key. A construction project may take unexpected turns, but with good preparation and clear avenues of communication, you can make sure your project can weather any storm (Literally or hypothetically).
WHAT CAN WE HELP YOU WITH?