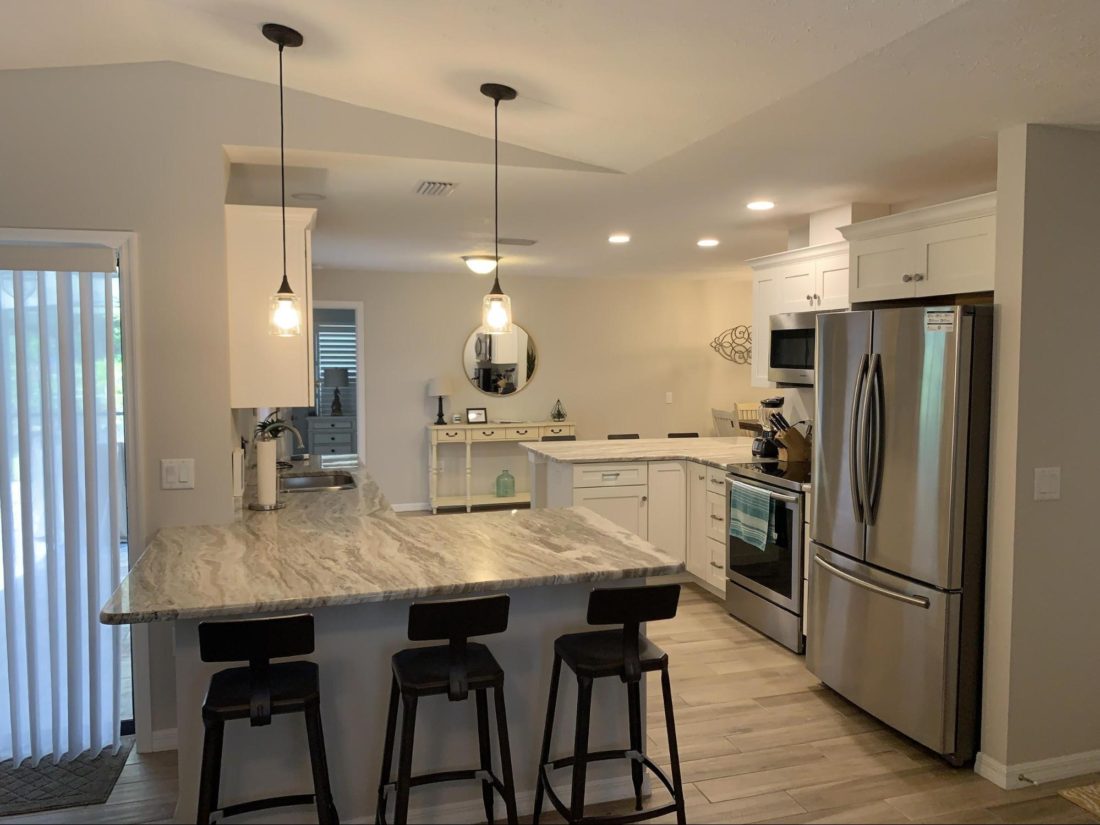 Kitchen Remodel Services
Is your kitchen still sporting laminate countertops and original cabinetry? Need more room for all those new appliances?
With a kitchen remodel from Bishop Construction Services, the sky's the limit. You have the option to rearrange your kitchen layout, add new appliances, boost your storage space and redesign the look and feel of your kitchen. You'll gain new functionality in your kitchen, from workspace organization to entertainment.
Whether you need a simple kitchen backsplash update, countertops tear-out and installation, new flooring, moving some walls for a more open concept, cabinets installation, change of the layout, or an overall kitchen remodel to improve the functionality, we will be happy to meet your needs.
Contact Bishop Construction Services and they'll build you a kitchen that master chefs would envy.
WHAT CAN WE HELP YOU WITH?